This year has been quite the change professionally (personally too but I can handle that!). I moved from a middle school to a high school. I truthfully didn't think that it was going to take me this long to adjust but it has. For weeks, I felt like I did not get anything accomplished.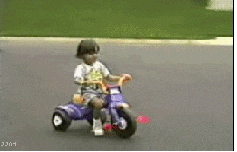 This is my first gif ever added!
Over the next few posts, I am going to highlight one of my identified rough transition points. I am not doing this to say I have failed, I am doing this because I have identified the things that I struggled with, need to work on and things that I have overcome!

The first one I am going to talk about is student desk layout (aka classroom design) If you would have told me at the beginning of the year that I was going to struggle with classroom layout, I would have laughed at you. I was the kid that made scale models of my bedroom as a kid to 're-arrange' the furniture. I put it in quotes because everything was so heavy, I never actually moved it but I felt that I did because of my model!.
In the past, I had tables which was nice because it automatically grouped the students naturally in two's. This year I have desks with detached chairs. I started with pairs but saw everyone else had groups of 3's so I thought I would try it. I seated at the 'head' a strong student who others in the group could rely on AND I could count on that students to be the supply gather. It looked good on paper, visually it was nice as well but I HATED IT! There was a lack of student accountability in some groups while other groups did so well. There were some students who preferred to work alone but there wasn't room for them to do this without being distracted and students had backs to each other, so class conversations were crap! So last week, I made the move.

I decided that I was going to listen to MY instincts and do what I wanted to do. Like I said before, some of my freshman could NOT handle working groups of 3, others could. Some needed to be isolated and held accountable. Others needed 'ends' to sit on due to limited distractions. I started moving desks at 7:10am (school starts at 7:30) and I ended up with awesomeness!
Red- These are reserved for my kids that are considered 'highly distractable'. They are on the end, towards the front but still have someone next to them to reach out to.
Orange- These are the 2nd priority in the class. Students that can't handle a group, that need to be held accountable and need to focus. Although they in the 'middle' of the classroom, in real life, it is actually like islands. It is amazing. In addition, sometimes during conversation, I will pull up a chair between them and just 'hang' out which is really me giving them extra support without them realizing it.
Green- These are the kids that are rocking it. The kids that can work on their own but are also a great resource to other students around them. When we 'pair' up, this student are working independently, but asking questions to both sets of pairs on either side. This also allows me to supplement these students and have materials already there for them.
Purple- This is the second tier from the top. These students are strong students but have to work at it. This is why they are on the end so they still have someone to converse with and can easily talk to the other purples kiddy-corner from them.
Blue- These are similar to the purple kids but they are better at working in groups.
Brown- Party of 1. I have 1 student who falls into this category. He can't handle himself anywhere but has proven that sitting alone is how he does best. He is not shy of asking questions which makes this the perfect place for him!
The remaining gray squares are the middle of the road fillers, we all have those! I really like the 5-ers as I call them. They form the perimeter of the classroom and when we are having class conversations (over the past 2 days) it has really helped! They are looking at each other, interacting and listening too! Long story short, I did what was right for MY students. I would hope as the year goes on, I could add some more groups and adjust as needed but for right now, this is it!
Have you struggled with your desks/tables? What are some 'tricks' that you have for arranging and seating your high school/middle school students. I am learning so much this year and I just want to learn more!
Happy Sunday!
Katie